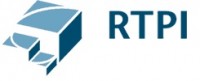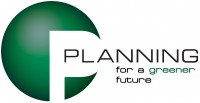 Services
We can help you with:
Consultancy Advice
The Offices of Gregory Gray Associates are situated in Surrey.
Thorough and effective assessment of the merits are fundamental to the likelihood of obtaining planning permission. In doing so, potential pitfalls can be evaluated and costs avoided or minimised.
This normally involves:

Undertaking a planning history search,

Examining planning policy,

Pre-application consultation with Officers and community consultation where necessary and

Reporting on the prospects of obtaining permission, identifying key issues and any technical work to support a planning application.

We help by providing advice on the best route for realising the development potential of your land.
Applications and Appeals
We have extensive experience and expertise in the preparation and submission of planning applications. Our services include:

Assembly, instruction and leadership of development teams, specialist advisors including architects, sustainability assessments, highways consultants, ecologists, drainage engineers, heritage consultants and arboriculturalists,

Co-ordinating public and community consultation,

Negotiating with the local authorities, statutory authorities etc.,

Coordinating advice to prepare legal agreements.

We aim to avoid unnecessary and costly planning appeals through negotiating satisfactory planning permissions. Our experience as former Planning Officers is invaluable in this process.
We conduct appeals by written representations, hearings and by public inquiry.
We can also represent objectors at appeal. Sometimes groups of residents join together for professional advice or support. We have successfully represented residents and neighbourhood groups in written appeals and at public inquiries.
We also provide an appeals service to Local Authorities. See below for details.
Planning Inquiries
The complex nature of some schemes means that they can only be determined at public inquiries. We act for private and public sector clients, preparing evidence, coordinating expert evidence and appearing as expert planning witnesses.
We offer a thorough and carefully prepared advice and we are often recommended by leading members of the Planning Bar.
We have extensive experience with working with Legal Practices and Chambers. We provide Direct Instruction for legal advice, Opinions and to appear at inquires.
Policy Advice
Development must take place in accordance with the development plan unless material circumstances indicate otherwise. Legislation requires Authorities to produce Local Development Frameworks (LDF) to replace their Local and Unitary Development Plans as the basis for making their planning decisions.
Government Policy, especially the National Planning Policy Framework (NPPF) 2012 and Guidance, 2014, Neighbourhood Plans and the Localism Act, 2011 are material planning considerations.
It is firm Government policy to support Sustainable Development and this must be satisfactorily demonstrated in relevant planning applications.
We advise on the implications of planning policy by:

Promotion - to make the Council aware that your land is available and suitable for development.

Research - to assess the impact and implications of changes to policy.

Monitoring - to ensure that land and development is promoted at the right time.

Representations - to enable development to come forward.
Enforcement and Lawful Development
Where development takes place without planning permission there may be an allegation of a breach of planning control.
We can undertake the following:

Establish whether the allegation is correct.

Assess whether it is exempt or immune from enforcement action.

Negotiate and submit an application where a compromise may be acceptable.

Certificates of Lawfulness are complicated and the onus of proof falls on the applicant to substantiate their case. We can assist in the compilation of statutory declarations.

Appeals against Enforcement Notices or refusal of Lawful Development Certificates.

There are many aspects on which we can advise. We have Direct Access to the Planning Bar and can instruct Barristers to advise on the Law. We have a good reputation with the Bar and are often recommended by Leading Planning Chambers.
Local Authority Consultancy
We have over a decade of experience in helping Councils to maintain and improve their performance records by:

timely processing of planning and other applications and presentations at Planning Committee.

conducting planning appeals, providing expert witnesses at inquiries, call-ins, hearings and written representations.

Drawing on our extensive Local Government experience throughout the Country we are skilled in processing applications for large and strategic-scale developments, including site visits, consultations with applicants and third parties, preparation of reports, negotiation of complex and multi-site legal agreements.
Client Authorities include:
Hart District Council, Hampshire

Luton Borough Council, Bedfordshire

Waverley Borough Council, Surrey

South Beds District Council, Bedfordshire

Mid Beds District Council, Bedfordshire

Surrey Heath Borough Council, Surrey

West Northampton Development Corporation, Northamptonshire