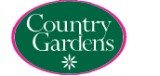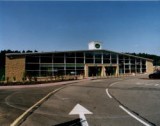 Country Gardens
Planning Consultants to Country Gardens for their Portfolio of 39 properties and subsequently for Country Homes and Gardens. Below are examples of some of the work that we carried out.
Havant, Hampshire
Brand new garden centre of 33,000sqft in a sensitive and prominent Strategic Gap location. Also involved the conversion of a Grade II listed barn for retail sales for which the Council made a Special Award in recognition of the high quality design and contribution to the local environment.
Wyboston, Bedfordshire
Permission to increase the site area from 1.8ha to 3.3ha, with a brand new garden centre of 55,000sqft and parking for 360 cars.
Ramsgate, Kent
Brand new garden centre of 55,000sqft on the site of a former greyhound racing track. Permission was subsequently negotiated for further 9000sqft of concession floorspace.
Althorp Estate, Northamptonshire
Permission for a brand new garden centre of 45,000sqft and parking for 500 cars on the Earl of Spencer Estate, close to the Lady Diana Memorial.
Ashford, Kent
Certificates of Lawfulness for full retail use and expansion of concession floorspace.
Hertford, Hertfordshire
Brand new new garden centre in the Green Belt.
Canterbury, Kent
Certificate of Lawfulness for full retail use in former car auctions building.
Chichester, West Sussex
Major garden centre extensions in a Strategic Gap including a successful appeal for expansion for camping and tent sales/display, restaurant and enhanced customer parking.
Knockholt, Kent
Permissions and Certificates of Lawfulness to extend retail sales and parking areas and a successful appeal for retention of a canopy for retail sales in the Green Belt.
Mill Hill, Middlesex
Expansion of retail uses including aquatics, antiques and collectable sales and extension of display area building in the Metropolitan Green Belt.
Ongar, Essex
Extension of retail sales area building and customer parking in the Green Belt.
Osterley, West London
Redevelopment and enlargement of garden centre building and parking on Metropolitan Open Land site adjacent to historic Osterley Park.
Stratford on Avon, Warwickshire
Brand new garden centre adjoining the Green Belt.
Thatcham, Berkshire
Increased concession floorspace, expansion of plant area and car parking in a Strategic Gap location.
Tring, Hertfordshire
Extensions and reorganisation of concession floorspace on a Green Belt site subject to a s52 agreement that limits additional development.
Tunbridge Wells, Kent
Brand new garden centre of 22,000sqft adjacent to the Green Belt.
Worthing, West Sussex
Renegotiation of a s52 agreement with a s106 planning obligation to reflect modern garden centre sales.
Royston, Cambridge
Brand new garden centre of 68,000sqft in the countryside. Subsequent LDC to sell craft and hobby items, indoor furniture and furnishings.