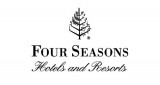 Historic entrance gates to walled garden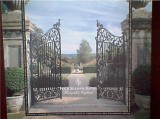 View of proposed equestrian centre
Hotels International/Four Seasons Hotels
We negotiated 20 planning permissions and listed building consents for improvements, enlargements and extensions to a Grade I listed country house and Historic Great Park of 200ha.
In addition, permissions obtained for 4 new Estate houses for workers, managerial staff and an equestrian centre complex (with further staff accommodation) conversion and extension of listed of stables into a spa, with fishing lodge, within the Park.
The proposals involved the development of a Design Code and vernacular for the Estate for buildings in open contryside, faithful to the English Country Estate vernacular.
An additional dwelling, canal mooring and associated buildings was negotiated adjacent to the Basingstoke Canal SSSI.
Permission was subsequently negotiated for clay shooting facilities within the Park for hotel guests.
Gallery
Click on an image thumbnail to view the full size version.